Card Types
Learn more about DECTA card types
A card is a payment instrument that gives a user to conduct transactions at merchants. Cards can be physical or virtual. You can also tokenize cards for use in digital wallets.
Virtual Cards
Virtual cards are online payment cards that are not physically issued to the cardholder by the perso bureau. Virtual cards can be used for online payments instantly after their creation. The virtual card contains the cardholder's name, PAN, CVV2 or CVC2, and expiry date.
---
Physical cards
Physical cards are traditional plastic cards that are shipped to the cardholder. Physical cards can be used for all kinds of operations: POS, ATM or online. Cards can be customized with your own branding or DECTA's design.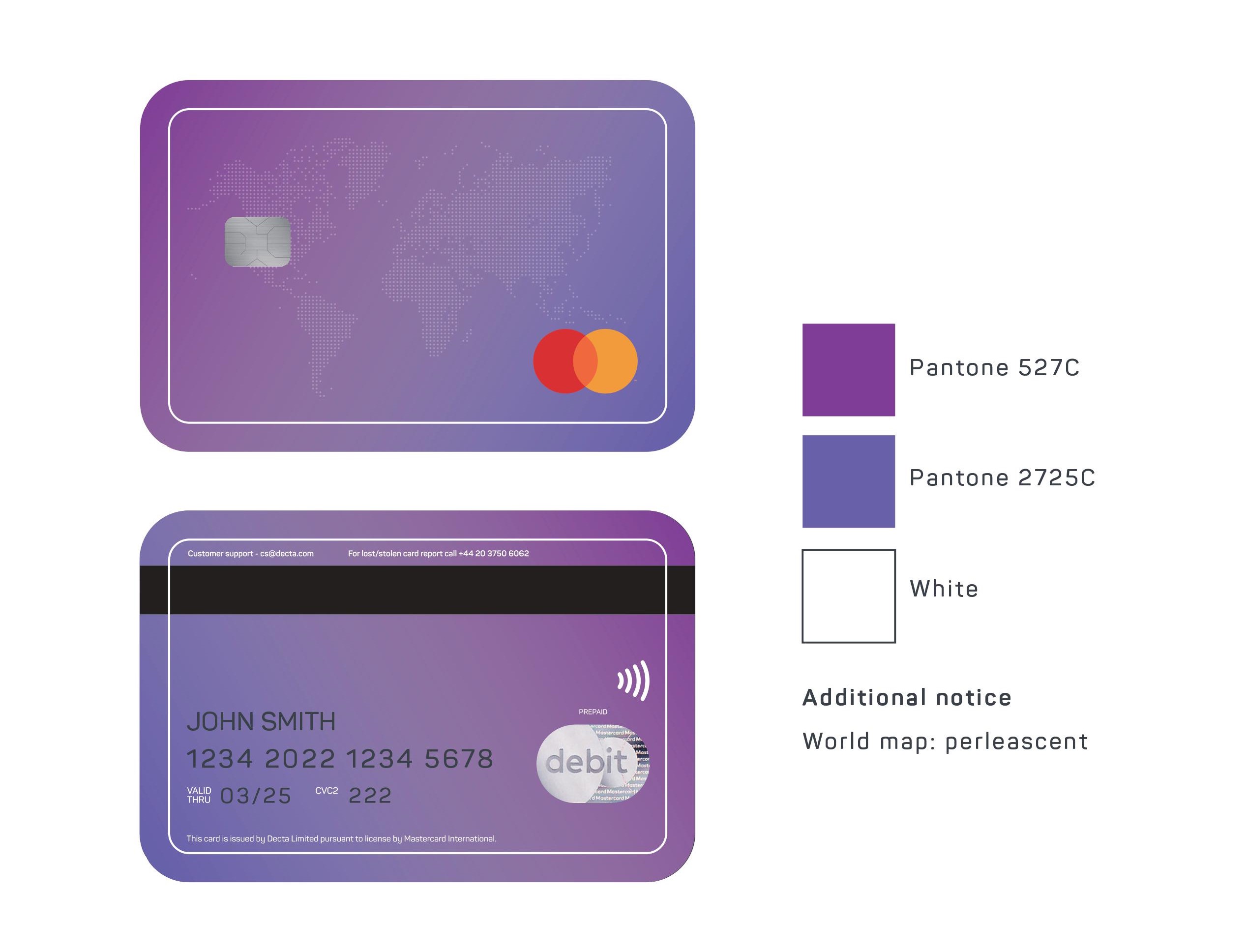 If you choose to proceed with your own branding, you will be able to select colours, images, outlines, curves and much more, as long as they are in line with the issuing guidelines. Your DECTA manager will help you in completing your card design during the implementation. The physical card features the card holder's name, PAN, CVV2 or CVC2, expiry date, and PIN. The perso bureau sends an encrypted pin block file and the issuer reads into CMS3. The PIN can also be delivered by SMS using the DAPI request Remind PIN function.
Jump to
---

Virtual Cards

---

Physical cards